ABOUT US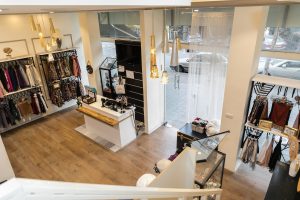 Our concept: The accessory that becomes essential!
The head cover becomes the essential accessory of your wardrobe that adapts to all occasions. For those who cover their heads out of belief, for love of fashion, or those who suffer from temporary alopecia, the headscarf will highlight your femininity.
Introducing new products in line with current trends to develop the use of head accessories has been our passion for over 15 years!
The Boubou, a 100% RL patented innovation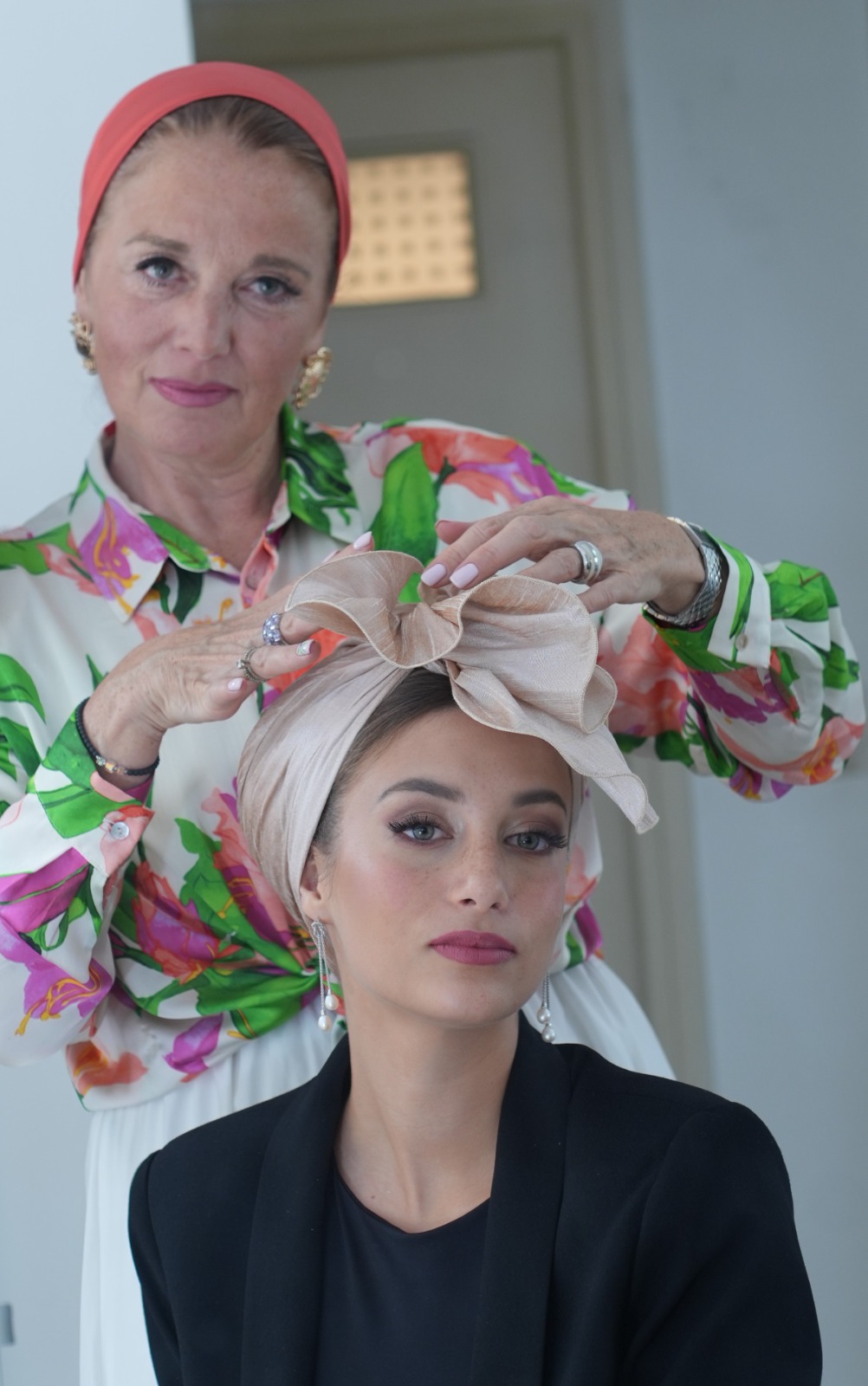 Rinati Lakel is an innovative brand that has designed the volume base called "Boubou" to be placed under your headscarf, beret or others. We have designed and developed a series of unique models, each with its shape and a practical fastening system for maximum comfort.
Your expectations are our challenges!
The Begining
Dentist and fashionista at heart, following a domestic accident 20 years ago, Rinati was seriously burned resulting in temporary alopecia. She then struggles to find pretty headscarves to cover her head while she recovers and notices that they tend to slip and do not hold well on the hair. She then thought about a solution and decided to create prototypes of volume bases which would later become the famous "booboo". Following the success of her first models, she began designing head accessories. She ended up opening her boutique to sublimate women around the world thanks to her ingenious and ultra-trendy models!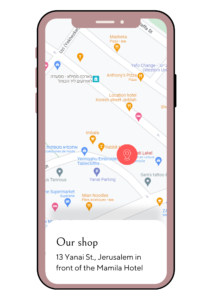 Get off at the tram station "City hall" then in the direction of the wall turn right into the street "Al Mozllen" then turn the second right into our street! Welcome and Good shopping!
Our products are made with care in our workshop and are thought to be easy to put on, light and comfortable, thanks to our hair volumizer, The BOUBOU.
We have created several models to suit all women and all tastes.
ESSENTIALS
Hair accessories have become indispensable in our wardrobe. They complement and embellish your fashion outfits day and night.
SIMPLICITY
It has never been more natural to accessorize your outfit with snoods, headscarves, turbans and headbands. All our hair accessories are practical, easy to use and modern, in keeping with women's lifestyle. Each model goes with a video to learn in a fun way how to place it well.
INSPIRATION
Each outfit is influenced or influences the way you choose your headscarf, snood or turban hat. Choosing the right one, shaping it, has become a creative moment during which you reinvent new infinite possibilities. Rinati Lakel accessories are inspired by the best designers and street style to look like you.
COMMUNITY
Wearing a head covering accessory means following the codes of a spiritual woman's life who is active in the fashion #modest #tznius community. You share a collective passion: expressing your belief and keeping on being fashionable.
Join us and let us share your passion, your inspiration, your creativity and your femininity that make our strength to all.
OUR HISTORY: AT THE BEGINNING, A WOMAN.
In 2001, the life of Rinati Lakel, the creator, falls apart. Her body was third-degree burned in a serious domestic accident, leaving her temporarily without hair.
Born in Paris, the capital of fashion, Rinati has always been fashionable and elegant.
She wants to remain the woman she was at all costs. She rediscovers her femininity and style thanks to a headscarf she elegantly tied up around her head, concealing her temporary alopecia. Rinati decides to put all her senses into action. She creates the first fancy scarves that hold perfectly. She transforms them into practical, astute pieces of pure sophistication.
In 2008, Rinati Lakel revolutionizes the world of headscarves.
She creates LE BOUBOU, a hair volumizer designed to hold the scarf and ensures it has a homogeneous volume.
This base LE BOUBOU is declined in several models and volumes thought to be comfortable and suitable for all women.
Thanks to this ingenious invention, RINATI LAKEL's brand has acquired its reputation.
The door opened wide to the universe of headscarves and hair accessories.
OUR PRODUCTS
Rinati Lakel offers a wide range of headscarves and accessories such as headscarves, turbans, boubous, berets, elastic bands, imagining new collections throughout the seasons and creating custom-made items.
Today, Rinati Lakel, creates 4 collections per year, including a large variety of items, suitable to all tastes, easy to put on and versatile. We work with a wide range of materials inspired by trends and the greatest designers.
Rinati Lakel also creates custom made items, adapted to all kinds of occasions.
THE BOUBOU VOLUMIZER AND THE YOMI: ICONIC MODELS
The HAIR VOLUMIZER BOUBOU (patented model) is what we call a "hair volumizer", which is placed on the head to hold the scarf and also to give it a homogeneous and aesthetic volume. The top is in velvet in order to bring a lot of grip when wearing it with your headscarf, snood or turban hat. The back is in natural cotton, which lets your hair breathe.
The YOMI is a timeless piece, a french style headscarf dedicated to elegant women. It is suitable for both day and nightwear. Plain or print fabric, It appeals to all women. It can be accessorized with a lacy, silky or tulle headband or with a jewel.
TIES
The Rinati Lakel +
Rinati Lakel has decided to highlight the different ties with short and playful tutorials. When a woman wears an elegantly knotted scarf, she develops an positive self image of a sophisticated and confident woman.
To change knotting is like renewing oneself endlessly. It becomes a real pleasure on a daily basis.
CUSTOM MADE ITEMS
Besides the permanent and seasonal collections, RINATI LAKEL puts all its knowledge and aesthetic sense into practice for your events, weddings, religious ceremonies or gala evenings.
From his sewing workshop, Rinati created the custom-made headdress suitable for your evening outfit.
MATERIALS
The brand offers a rich selection of fabrics and colors, fostering quality.
Rinati Lakel's favorite materials are veil, chiffon, or silk, which are light and prestigious materials enabling beautiful knotting.
THE HOUSE
Today, we continue to grow within Rinati Lakel Boutique-Atelier and market our accessories through various networks in 7 countries: United States, Canada, France, England, Israel and South Africa.
FOLLOW US ON INSTAGRAM
#RINATILAKEL

This error message is only visible to WordPress admins
Error: No feed with the ID 1 found.
Please go to the Instagram Feed settings page to create a feed.